Kids are exhausting, right? I mean, from the day they are born, we are chasing, catering, chauffering, worrying. We're entertaining, feeding, getting them dressed. And don't even get me started on the outfit changes.

Even when kids are old enough to go outside, play by themselves, and practice sports with friends, they still want to play with us. They are self-sufficient in so many ways, but a good old fashioned game of kickball or an unplugged hike through the woods or even just time spent outside together is just what my family and I need some (ahem, most) days.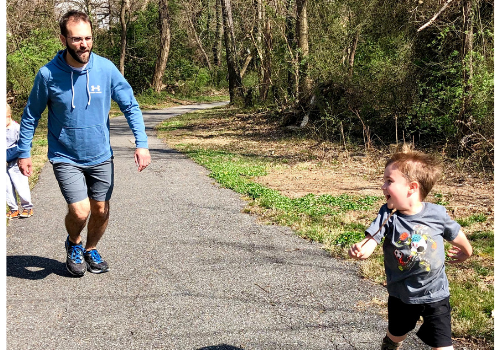 As a mom, part of the reason I am so hesitant to participate in these activities with my kids is that it's just been so long since I've felt completely comfortable in my clothes. Since having kids, things just don't fit right. Know what I mean? Too tight here. Too loose there. Too short or too long.

Finally, after six years and two kids, I've learned a few things to help make my shopping experiences easier and improve my clothing choices. Let me explain.

Instead of shopping the clearance racks, I am buying quality clothes for myself and my family. This means fewer pieces, but the items are built to last. For myself, I have overhauled my wardrobe to include clothing in my new, post-baby size. I am not a size 2 anymore. I am not an XS. It may have taken me six years, but I have come to terms with the fact that I wear mostly mediums now. I buy clothes that I am comfortable wearing. Those stilettos? Not for me anymore. Super tight jeans? Not in this stage of my life.

Feeling comfortable in my clothing has made a world of difference in my everyday life. When it comes to being active with my kids, Under Armour is where I turn for clothes that fit, look good and are quality made. When I put on my Under Armour gear, I look the part. I feel good about myself. I feel fit. I feel like I can conquer the world (or at least the day, until the bedtime struggles arrive). Under Armour clothing allows me to get myself into character to get outside and active with my family.

The bonus for me is that Under Armour has clothing for the entire family and has an insanely easy website to navigate for shopping. Maybe you're like me and you don't have time to store-hop to try on clothing to find the right size and fit. Under Armour does that for you online! Yup, you heard that right. It's called True Fit and it's so simple to use. Once you find an item of clothing you like, you click the link for True Fit to enter some basic information about yourself. Height, weight, and age. Then you choose the brand of your best-fitting item of like clothing and tell UA the size and how that fits you. After, like magic, True Fit tells you what size to order.

From the Under Armour website: "True Fit knows what fits by comparing data from thousands of the world's best brands to the clothes and shoes you tell us fit you best. Plus, True Fit gets smarter as we learn more about what fits you and what types of clothes and shoes you love!"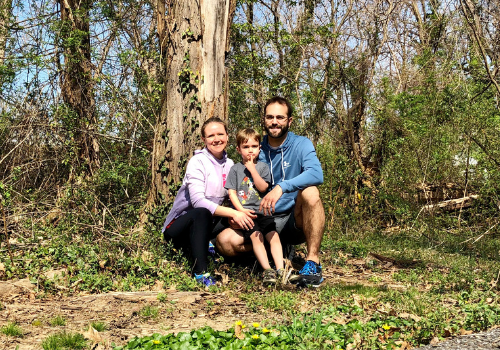 I recently ordered a few items for each person in my family and True Fit was right on the dot size-wise for each of us! Everything fit, making returns unnecessary. (When does that ever happen with online orders?!)

My family and I enjoyed an unplugged afternoon playing kickball and hiking over the weekend. We enjoyed each other's company, we felt good in what we wore, and guess what? This mama looked darn good!



I was provided clothing for the purposes of this review. All opinions are my own.